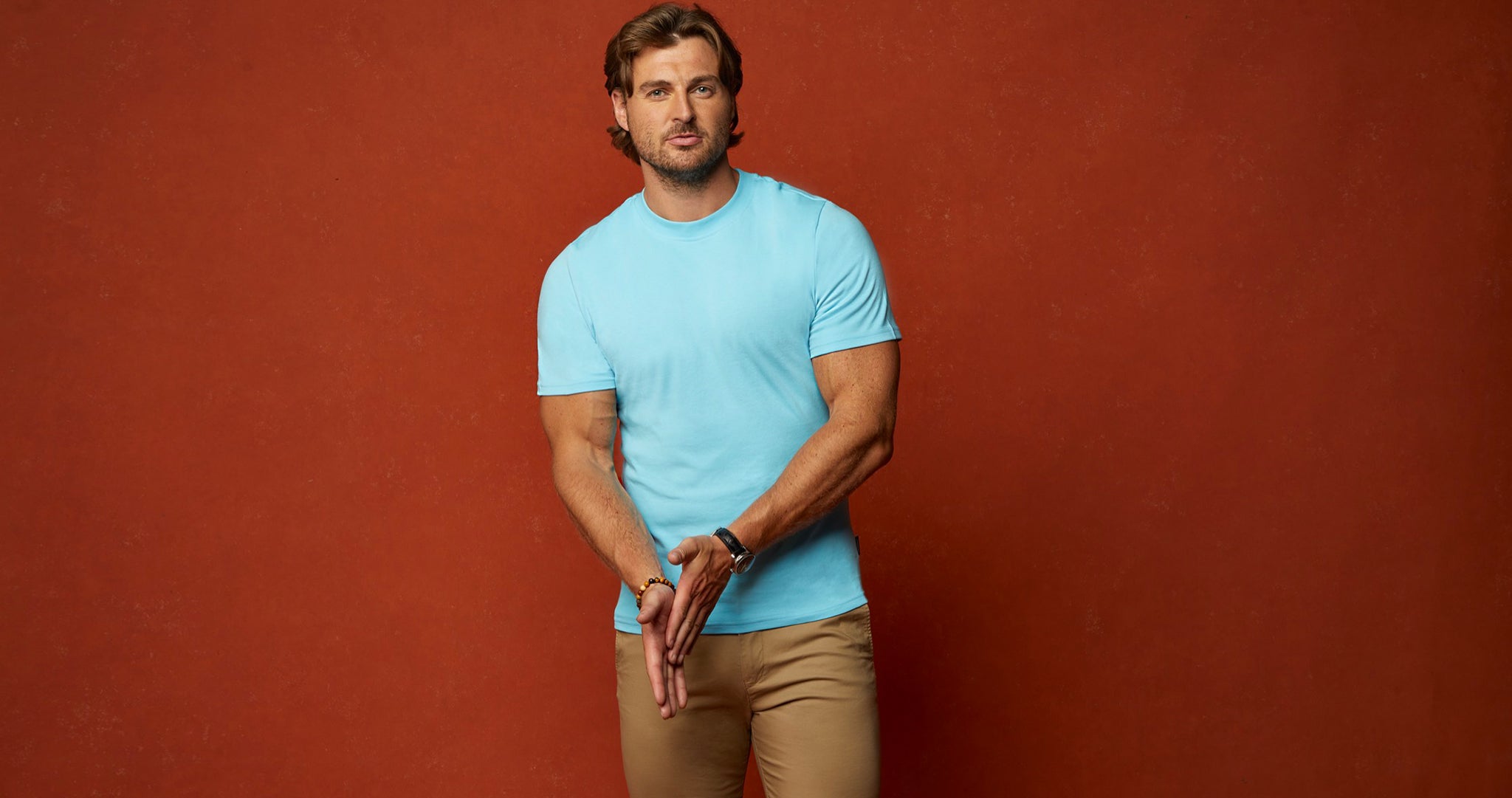 At Tapered, fit is everything. Every Centrimetre counts
"Tapered was born through our own struggles of trying to find a t-shirt that fit our v-taper physique."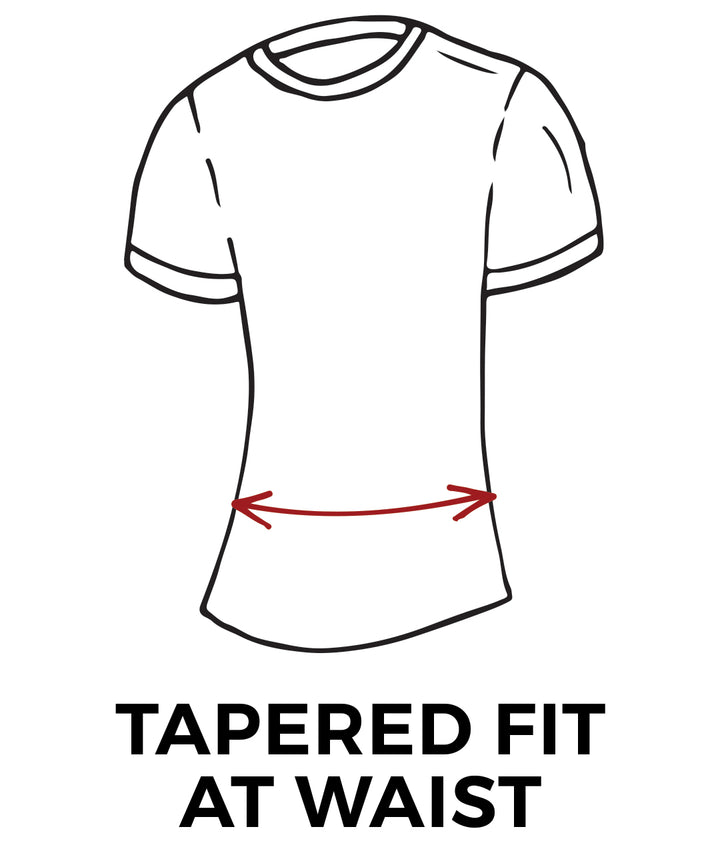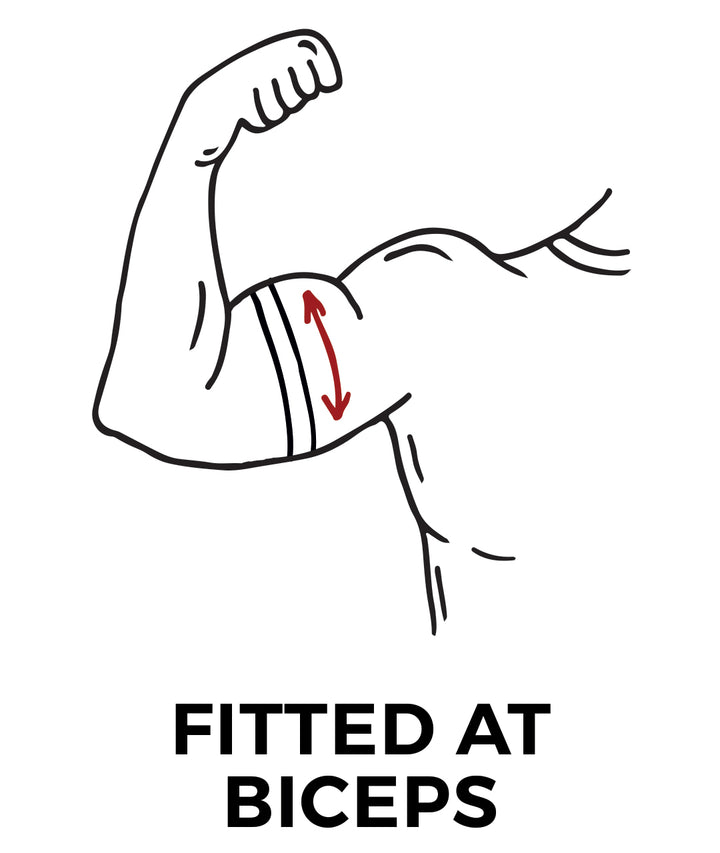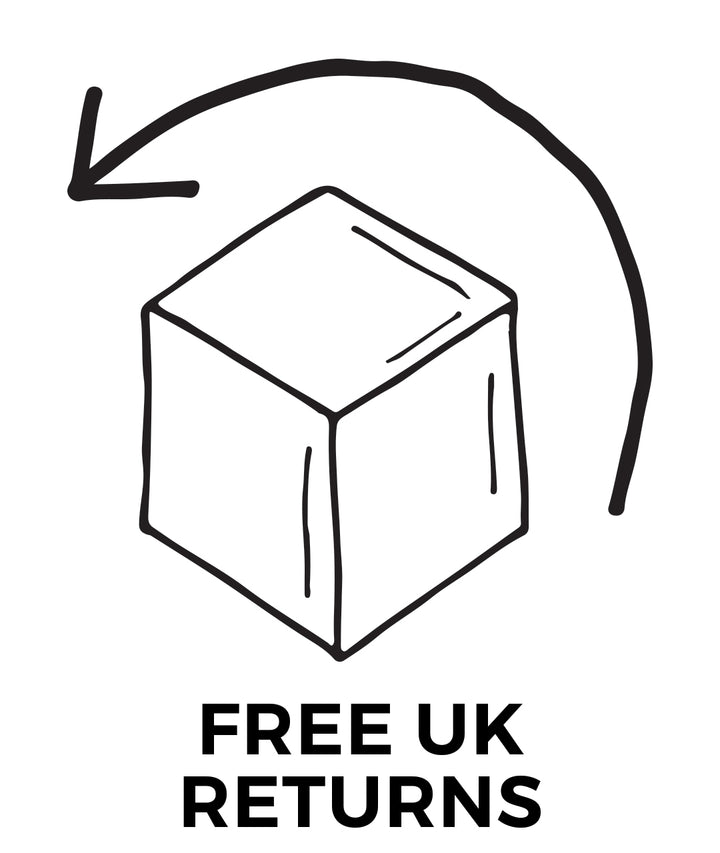 Our mission
Crafted T-Shirts that perfectly fit the V-taper physique.
Our signature Tapered fit eliminates bagginess around the waist while seamlessly fitting the chest and shoulders.
The end result is a T-Shirt that looks and feels bespoke to you complimenting and highlighting your athletic physique.
Welcome to the Tapered revolution; this is more than a Muscle Fit T-Shirt.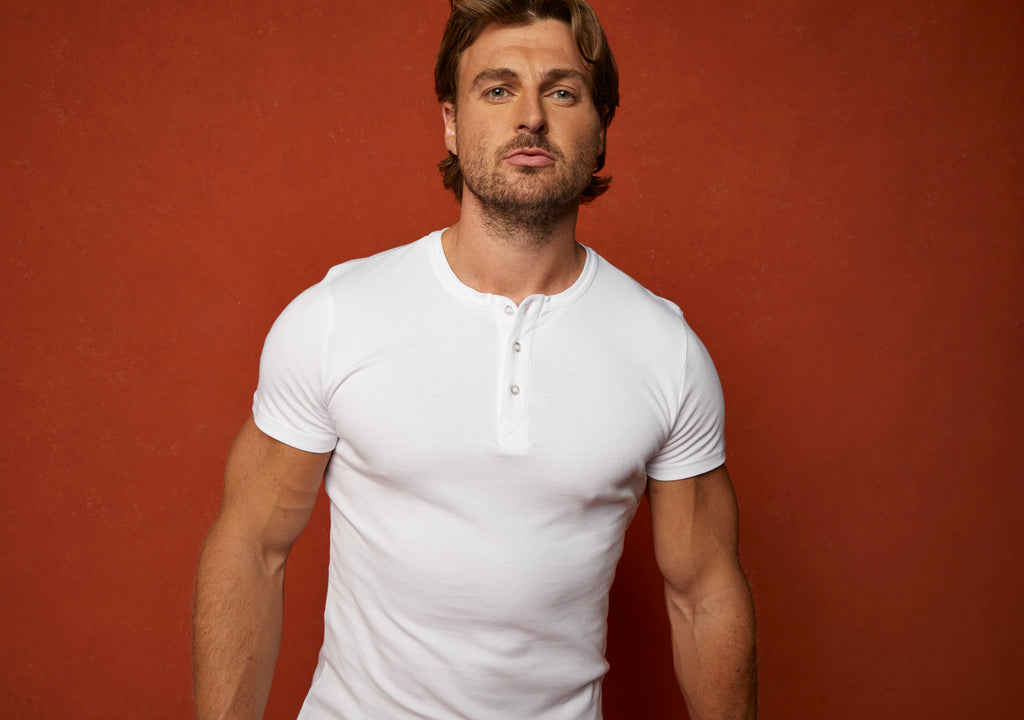 T-Shirt Features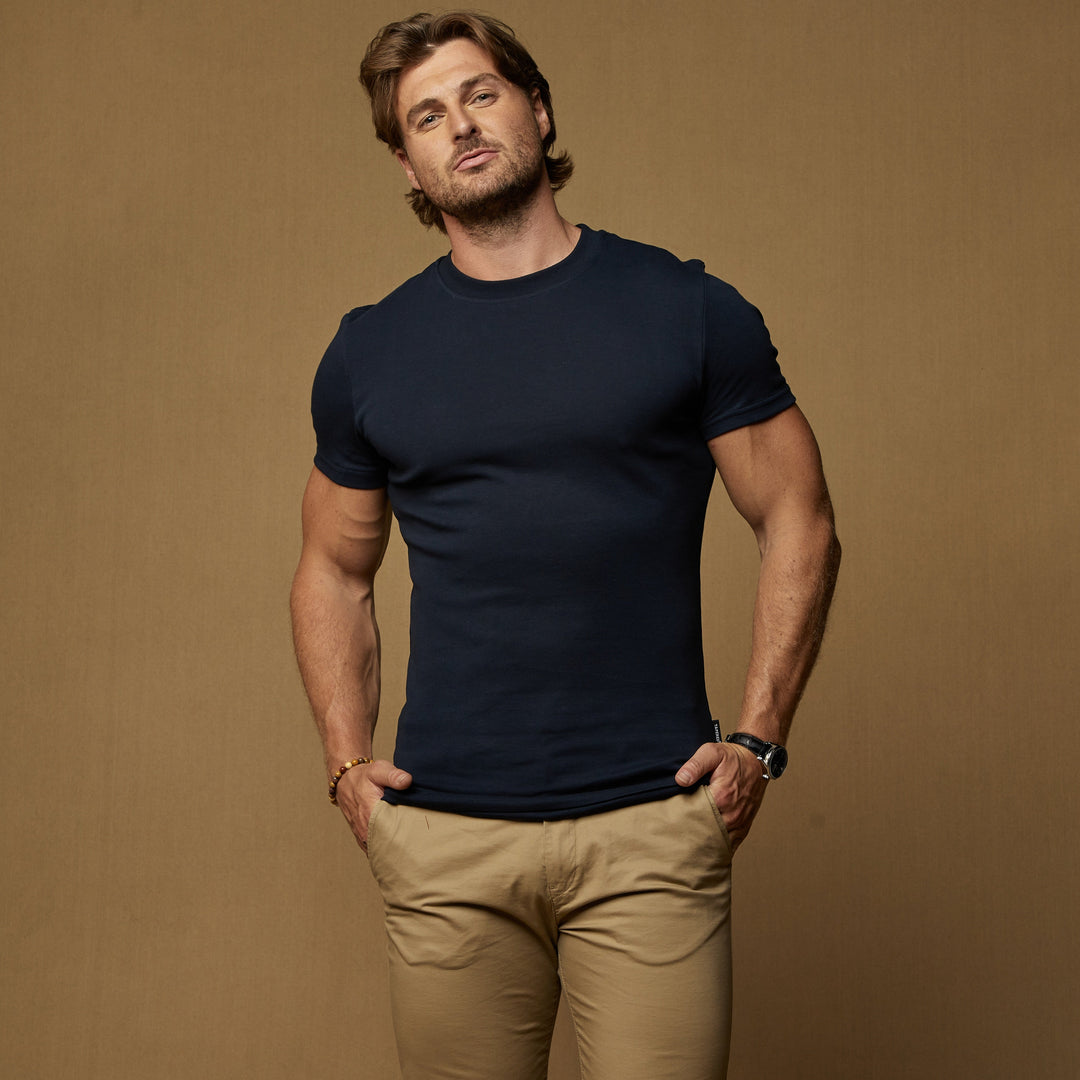 Signature V Shaped Cut
Accentuates muscular physique whilst reducing bagginess at the waist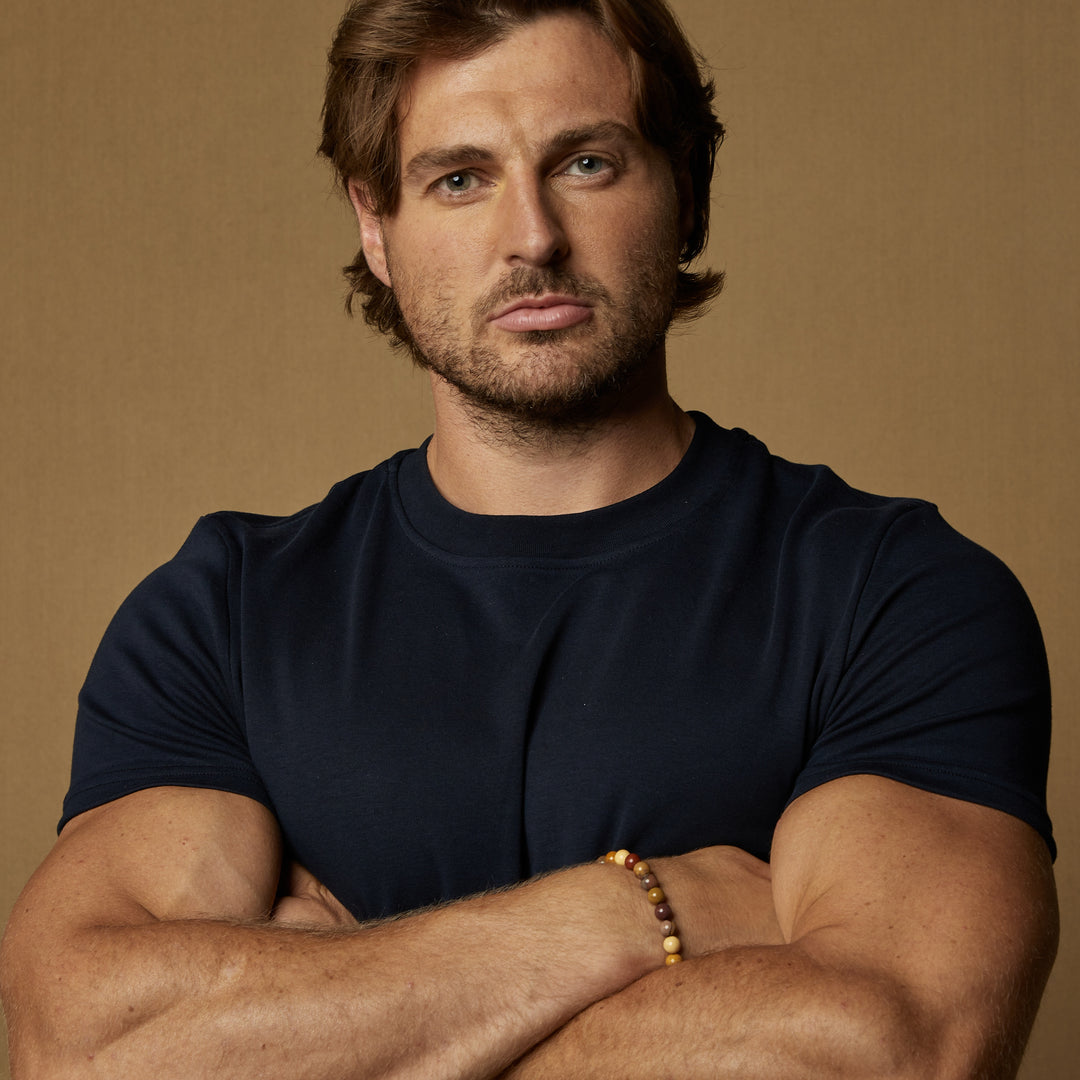 Premium Stretch Fabric
100% super-soft, heavyweight cotton that stretches and moulds to your shape.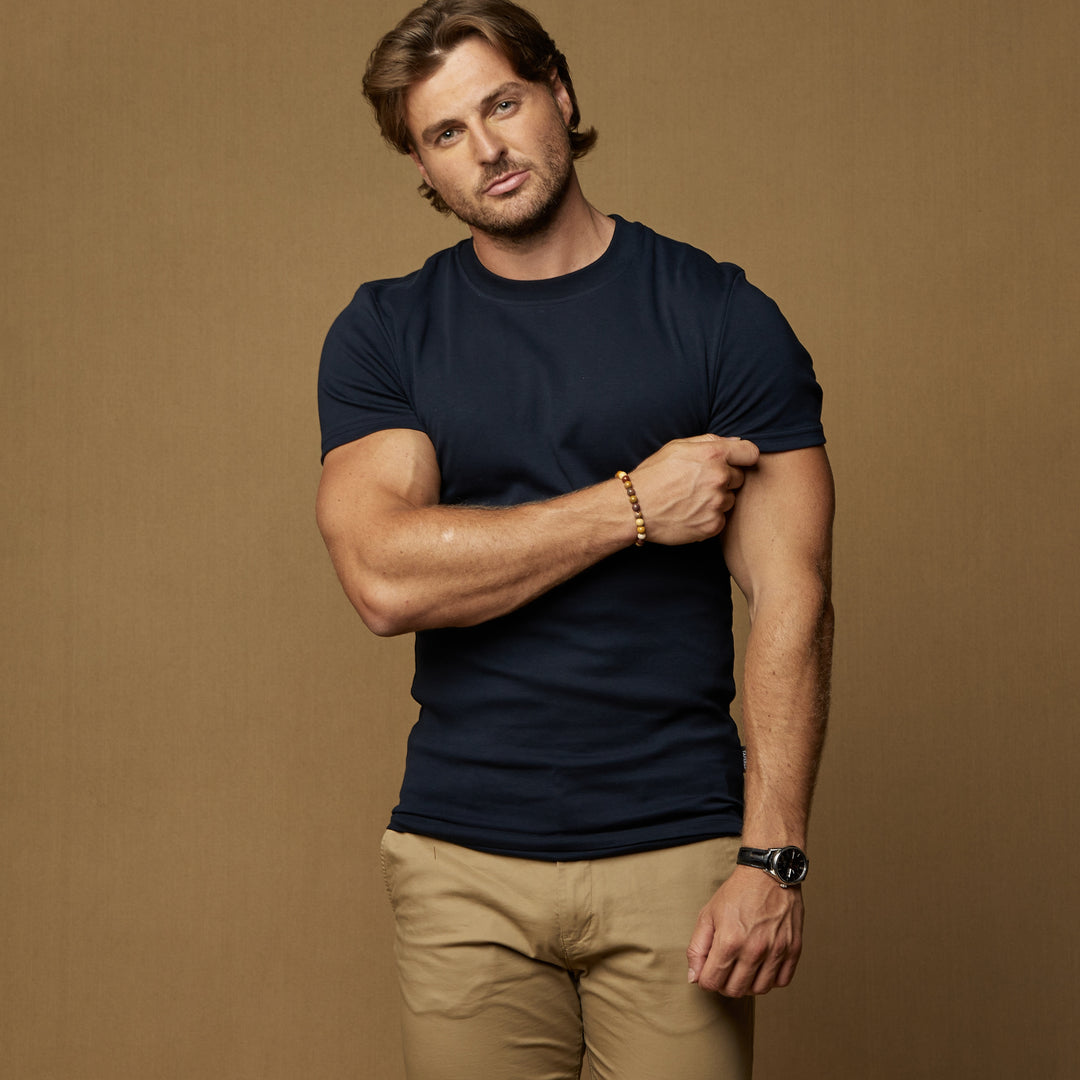 Closely Fitted In Biceps
Moulds to your arm and cut to the optimal length to emphasise the bicep peak
OUR ETHOS
Tapered Fit T-Shirts
After meticulous planning over a 3 year period. Listen to how I created our signature fit.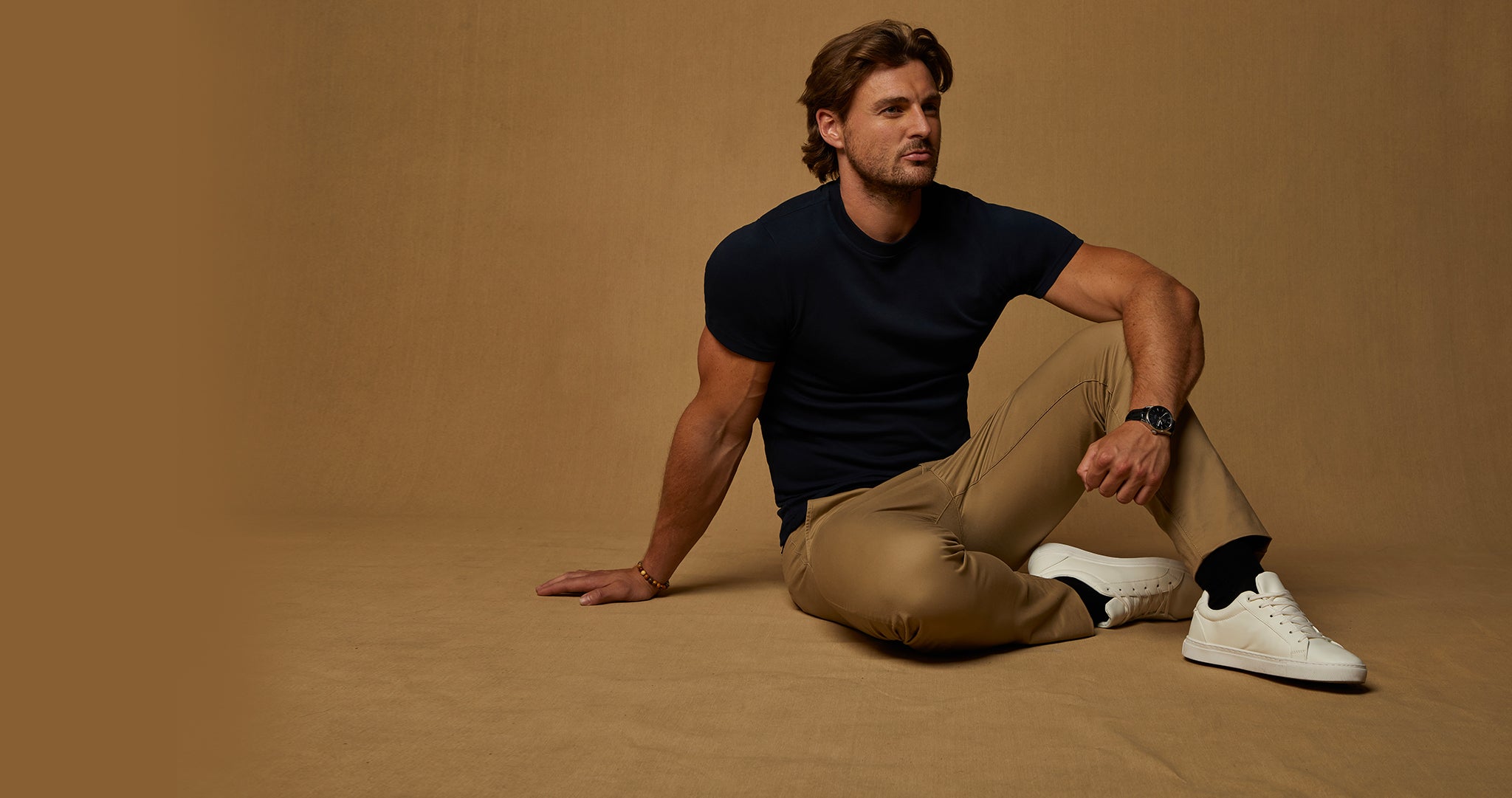 The Worlds First V-Taper Cut T-Shirt
Athletic guys shouldn't struggle to find shirts that fit. Our expertly designed T-shirts fit wide shoulders and a narrow waist.
What is a Tapered Fit T-Shirt?
Tapered fit is traditionally to "bring something in", so that it follows an inverted shape. With a tapered fit t-shirt this will mean a wider fit on the chest and shoulders and sharply narrowing down the waist. Usually the only way to naturallly achieve this look in a garment is through a tailor. but with the introduction of our very own Tapered Fit T-Shirts we provide a unique tapered fit but off the rack.
Although tapered fit typically relates to jeans we have applied this same shape to our shirts. A tapered fit is designed for athletic shaped guys that have a v taper torso bringing a whole new meaning to Muscle Fit T-Shirts.
We also offer both V-neck and henley styles.
Gone are the days that athletic shaped guys suffer from baginess around the waist and lower back or having to go to a tailor to taper their shirts for them.