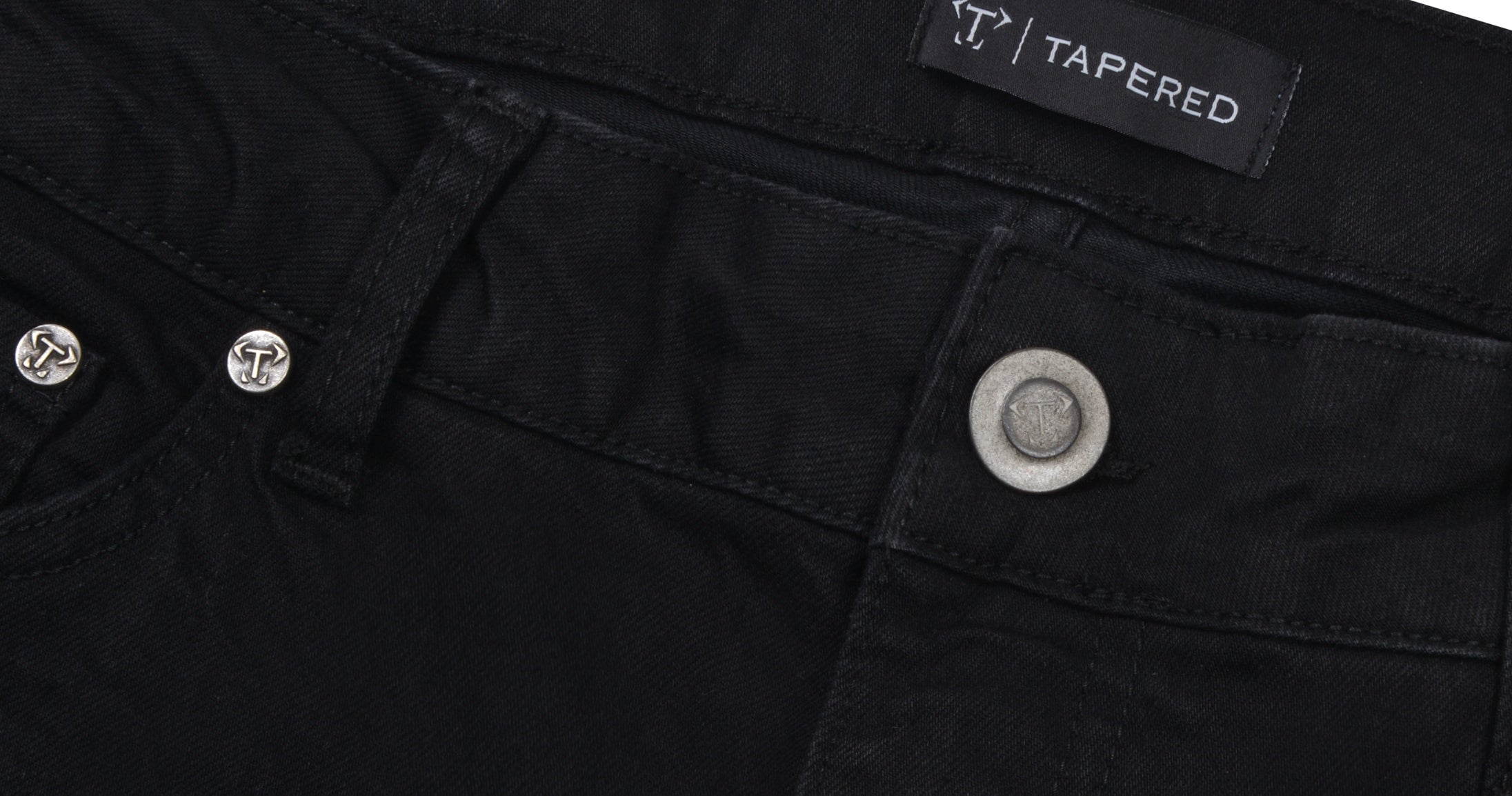 Tapered Athletic Fit Jeans
Born through our signature Tapered Fit. Our Tapered Athletic Fit Jeans allows sufficient room for the thighs, glutes and calves whilst tapering in at the ankle, so there is no need to size up to fit your muscular build. Crafted from 4-way stretch denim that is allowing complete freedom of movement.
Mens Athletic Fit Jeans
Struggle to shop for your larger thighs and glutes? Our Tapered athletic fit jeans not only offer more room in the legs but taper sharply at the ankle for a perfect fit.
Why Buy Athletic Fit Jeans For Men at Tapered?
It's true - at Tapered Menswear we've made a name for ourselves with our signature Tapered fit. But these athletic fit jeans are a game-changer for individuals with a muscular build, offering both style and comfort. Engineered with a roomier seat and thigh area, these jeans accommodate larger quads and glutes, providing ease of movement. The tapered leg design maintains a sleek appearance, balancing functionality with a fashionable aesthetic. This fit allows you to transition effortlessly from casual outings to more active pursuits without compromising on comfort or style.
How Our Tapered Athletic Fit Jeans Are Different From Anything Else
Here at Tapered Menswear we offer a uniquely tailored solution with our athletic fit jeans, designed to harmonise style, comfort, and functionality. Unlike traditional fits, Our jeans are meticulously crafted to accommodate a roomier seat and thigh area, perfect for those with larger quads and glutes.

What sets us apart is our superior fabric quality, blended with elastane to only only provide comfort all day long but a premium, silky finish. The signature tapered leg which was inspired from our shirts offers a fine fit from quad to ankle. Our jeans are not just another piece of apparel; they are an investment in long-lasting comfort and fit.
As a bonus, our commitment to customer satisfaction is evident in our easy return policy and attentive customer service. For men seeking the perfect blend of fashion and functionality, our athletic fit jeans are the go-to choice.
Muscle Fit Jeans Designed With Our Signature Tapered Cut
Inspired by our signature tapered cut being wider at the top and narrower at the bottom, we recognised the problem muscular guys face with having larger upper legs with smaller ankles. The result are muscle fit jeans that feels tailored to you with a close cut from top to bottom.
Unique Athletic Jeans Are Just One Type Of Fitted Clothing We Offer