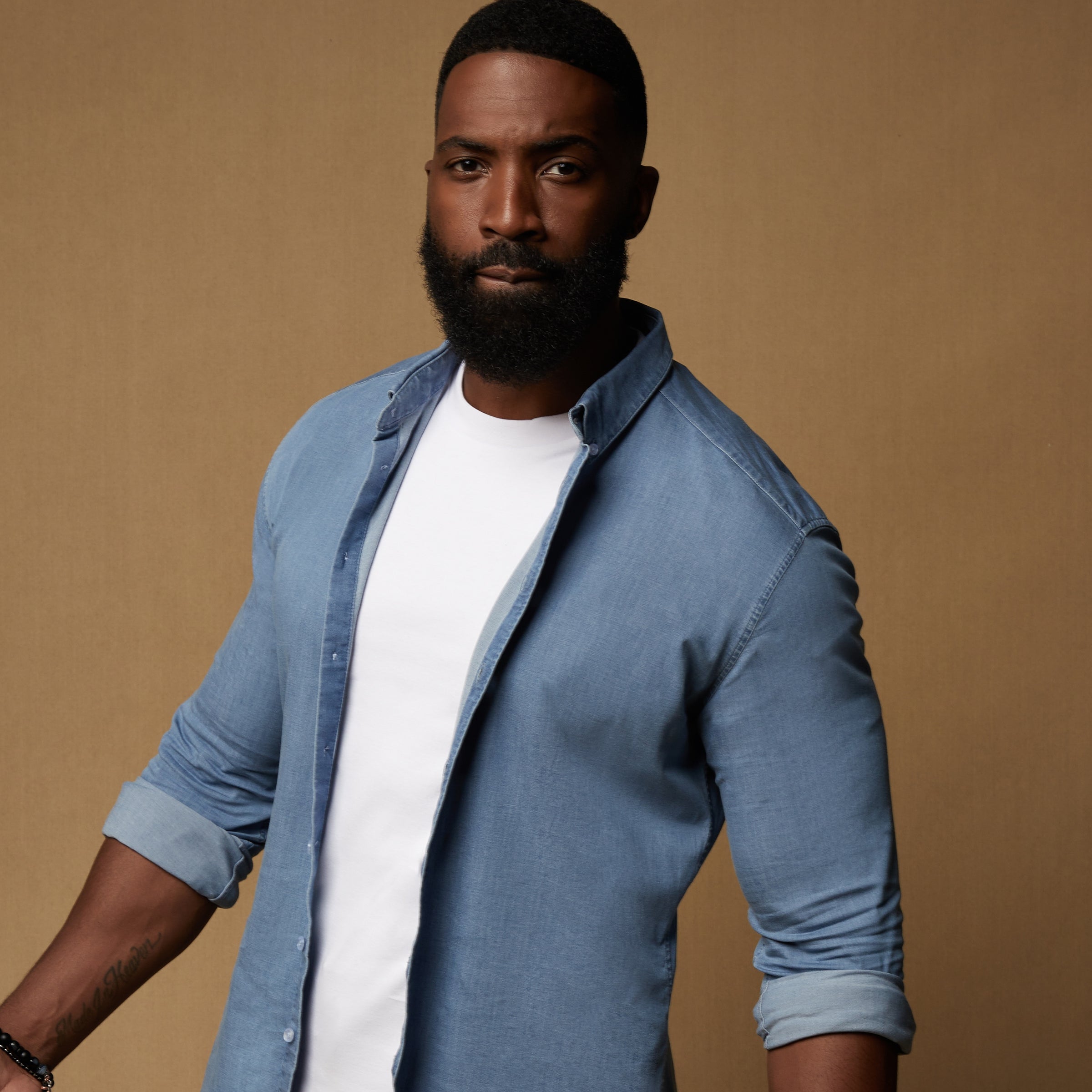 Tapered Fit Denim Shirts
More than a Muscle Fit Denim Shirt. Discover the

 

World's 1st Tapered C
ut. 
Our revolutionary fit provides a 10" drop from waist to chest, eliminating bagginess around the waist whilst accentuating your muscular physique.
It's hard to find a denim muscle fit shirt that actually feel as good as it looks. At Tapered Menswear, we take great pride in producing the best mens fitted denim shirts on the market, and our long sleeve denim shirts are no exception. Our team of experienced tailors and designers developed our dream fit. Tapered, comfortable denim shirts which scream confidence and style.
Mens Muscle Fit Denim Shirts That Feel As Good As They Look
Whether you're looking to upgrade your wardrobe or have a smart casual event to stand out from the crowd in. Our mens muscle fit denim shirts are the perfect solution.
We've sourced the finest european cotton in beautiful dyes so that you can find a solution to complete your outfit. Shop now with worldwide shipping and free UK returns.
What Separates Our Muscle Fit Denim Shirts For Men From The Rest?
Your fitted denim shirts from Tapered will soon become your most complimented shirt. We have a commitment to provide athletic guys, form fitting shirts that fit as they should. This is more than a muscle fit shirt.
Whether you are hitting the town or need to impress in the office, our shirts fit the bill. Don't just take our word for it, we have over 1000 verified reviews and seen in publications like GQ and Mens Health.
Better Craftsmanship, Better Fit
Tapered Menswear Long Sleeve Muscle Fit Denim shirts are cut for an athletic build. Our signature tapered cut is equipped with enhanced darts to ensure no bagginess around the midsection.
While the fabrics across our mens muscle fit shirts vary. The level of quality and fit does not. We have sourced fabric from the top manufactures in Europe to provide not only the best fit but the highest quality feel.
Our Denim Muscle Fit Shirts For Men Are Just One Of The Styles You'll Find At Tapered
Our denim shirts are exceptional - and they're just one of the styles of muscle fit shirts you'll find Tapered. We take pride in our signature tapered fit which is specifically designed for an athletic build. You'll be able to show off your hard earned physique while experiencing comfort all day long.
Other popular muscle fit shirts we have include: