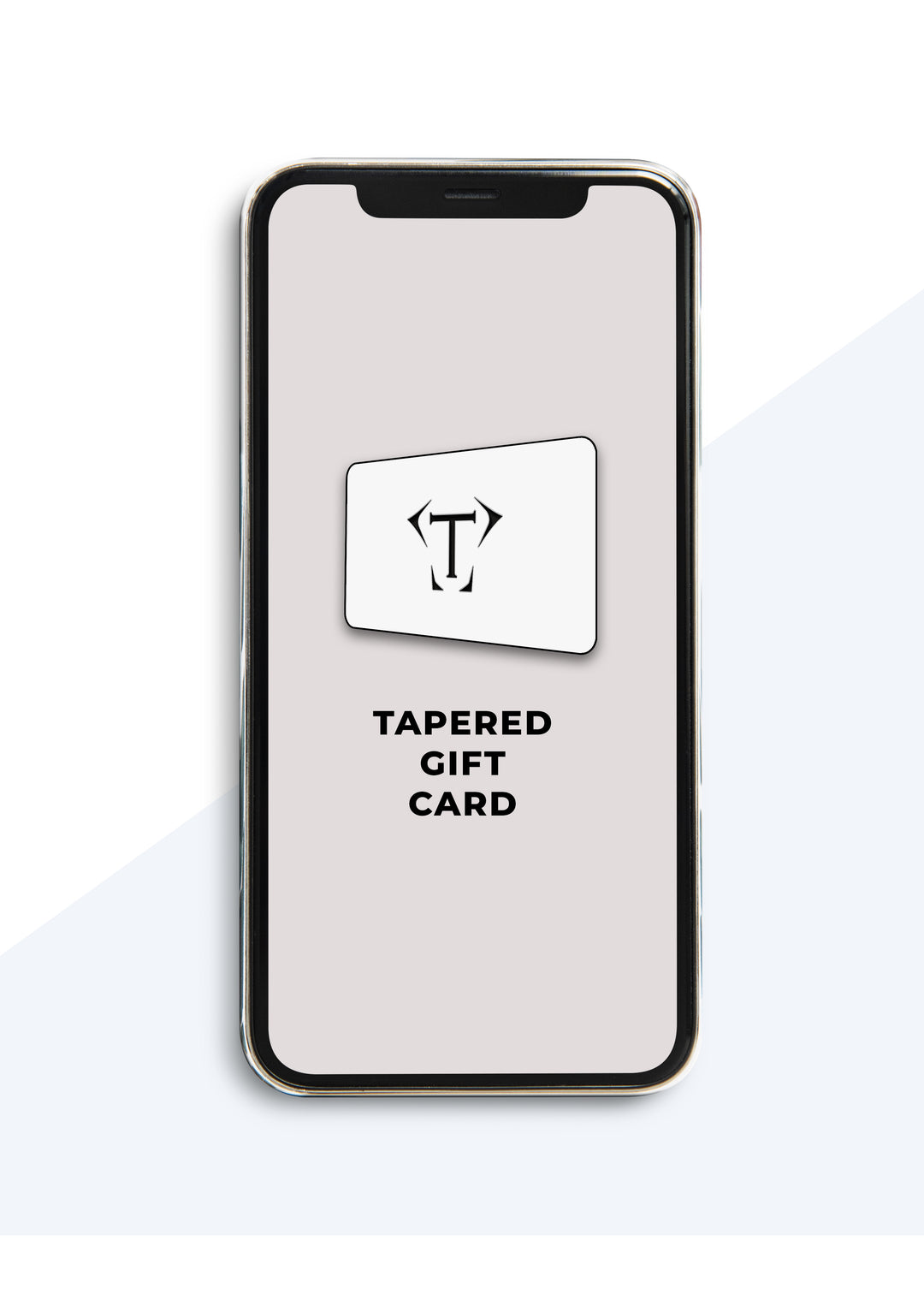 Tapered Menswear Gift Card
Shopping for that special someone or don't know their size? Give them any gift of their choice with a Tapered Menswear gift card.
Gift cards are delivered by email and contain instructions to redeem them at checkout. Our gift cards have no additional fees and are non refundable.
Perfect for any gifting occasion!
---
Why "Tapered" Fit? >
What's Different About Your Fit?
We surveyed over 3500 guys to ask them what their number one problem was with the fit of shirts on the market today. The most common answer….
Bagginess around the waist
Why is this so common? This is more common for those who have an athletic build due to wider shoulders and a narrow waist. The drop from chest to waist is a larger variance than what standard off the rack shirts provide.
In the same survey guys said that other types of shirts don't solve this specific problem, whether its slim fit, tailored fit or muscle fit. The only way to truly solve the bagginess in the waist is to take your shirt to a tailor.
That's why we have created our very own unique Tapered fit that is form fitting and cut for a v-shaped, athletic build.
Ending the frustration of a tent sitting around your waist everytime you try on a shirt.
How Do You Do It?
Over the last 5 years we have been meticulously working at our design. With the help of leading tailors to make sure the fit of our shirt solves the problem of shirts not sagging around the waist.
To do this our shirts have a unique cut to reduce the fabric in the midsection. We also enhance the darts in the back of the shirt just like you would pay a tailor to do.
Can I Wear It?
We have designed our shirts with muscular guys in mind as this problem is more common for those who have wide shoulders. But our fit will also work for anyone who is broad on top and suffers from the dreaded "muffin top" in the torso.